The latest 'BEHIND THE LYRICS' quarterly web-show
Follow My Social Network!

BEHIND THE LYRICS

Music Reviews by Request

2nd Quarter Reviews

Big Money Gettas - This group makes professional club and party music for people who like to celebrate the weekend or just living life to its fullest
St. Louis, MO / Rap

RayVic - Makes riding music most rap heads can cruise around to. Representing Maryland he has an underground swag to his anthems
Baltimore, MD / Rap

Victory Da Rapper - This street wise rapper has logic behind his content but has an image gritty as 50 Cent or Shine
Pittsburg, PA / Hip Hop

Shock Treatment - This duo makes club music you remember playing locally before gaining mainstream success
Burbank, CA / Rap

Verseminority - With unique and wacky beats the music this group spits sounds a lot like the Beatnuts
Porto Rico / Hip Hop

E. Cross - With a heavy hitting southern flow E. Cross has a storytelling ability that demands respect from all listening ears
Waco, TX / Rap

Erik Rico - With a moderate tempo and beat Eriks words is what you whisper in a womans ears to make her dance during a night out on the town
North Carolina / R&B

Oso Fresh - Influenced by church music and poetry Oso Fresh has a positive message within his lyrics riding over familiar old school beats
Loveland, CO / Hip Hop

Hoszia Hinds - Sings about love and what he can't live without African accent with a cultured filled chorus to engage his audience
Bridgetown, Barbados / Holy Hip Hop

T-Wiz - With a new school flow and a superstar look like Jaden Smith this kid is making moves and might be here to stay
Middletown, NY / Hip Hop

BigJit - This Florida rapper represents where hes from and has a look similar to Piles yet he rhymes like Rick Ross
Fort Myers, FL / Hip Hop

Ts Streetz - With his dirty south rap flows this artist has his eyes on making money by any means necessary with a mic in his hand
Columbia, SC / Rap

Mickey Swift - With a flow you can bounce to in a club or while riding around this Cali native music is a perfect fit for the mainstream industry
Hollywood, CA / Hip-Hop

Rellz Tha Postman - With a Cam'ron like flow this Virginia rapper slurs & hip slang seems to be unique among an imitating breed
Petersberg, VA / Hip-Hop

Tony Two Stacks - This Michigan rapper has many years of underground musical experience and likes to rap about the ghetto life and making money
Lansing, MI / Rap

Feature Music Reviews on Telly


Want a professional music review from us click here for details!
The 'Behind the Lyrics' music review team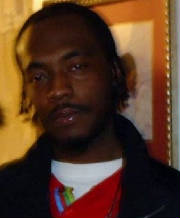 J-RIT (Barber / Holy Hip Hop Artist)

Genres of music reviewed – Holy Hip Hop and Rap

J-RIT is an upcoming rap artist from the Midwest who spends time cutting hair and writing / composing music. Currently working on his first professional solo album J-RIT was formerly part of a group with Lyrical Storm and Sticks. Currently the Midwest hub manager of LyricalStorm.com his love for music is rooted in Hip Hop. With an ear for positive and negative forms of rap J-RIT prefers Holy Hip Hop or rap. His favorite rappers are Tupac and Brotha Lynch.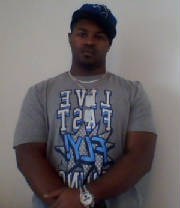 Gem!ni (Warehouse Worker / Music Engineer)
Genres of music reviewed – Beat Productions and Hip Hop

Gem!ni is a music producer in the Midwest who spends his spare time composing music. He is looking to network with experienced and novice talent. He operates in an industry standard music studio and like listening to beat productions of any and every style of Hip-hop music. Some of his favorite artists include 50 cent, Fabolous, T.I., and Young Jeezy.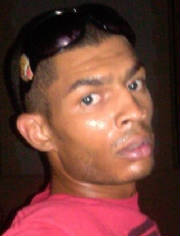 Jalen (Auto-mechanic / Voice-over actor)

Genres of music reviewed – Rap, Hip Hop, and R&B

Jalen is an auto-mechanic from the Midwest who spends time fixing automobiles and campaigning as a street team member on various marketing campaigns with local Indiana artist. He also does amateur voiceover advertising. Music is a huge influence in his life not only while his works but dreams to be successful in life. His favorite Hip Hop artist is Kanye West and Jay-Z.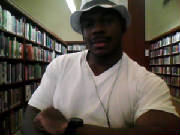 Lyrical Storm (Hip Hop Musician / Screenwriter)

Genres of music reviewed – Hip Hop, Spoken Word, and Jazz

Lyrical Storm is the owner and creator of LyricalStorm.com. He solely started 'Behind the Lyrics' to expose the ongoing Payola schemes radio station networks are running to blackout local upcoming Hip-Hop artists. With three music albums and five books out he has already cemented his independent legacy as a positive underground storyteller. Currently working on novels and screenplays he likes to review all music that mingles into the Hip-Hop genre. His favorite Hip-Hop artist is Nas and LL Cool J.
Samples of free reviews are listed above. For details on eMagazines, video blogs, and all other reviews contact us at newsfeed@lyricalstorm.com.
Lyrical Storm's Favortive YouTube Video
Looking for great indie talent to join LyricalStorm.com!