Bernard Terrell Howard (born November 23, 1981) known by his fans as Lyrical Storm is an independent Hip Hop musician and entertainer. Although revered for his live performances Lyrical Storm's poetic storytelling truly makes him unique among the multitude of rappers in the music industry. Adding his love for playing instruments into his shows Lyrical Storm often plays the trombone and acoustic guitar with a band or throughout his solo performances. His first mainstream Hip Hop performance took place at the 2008 City of Dreamz artist showcase from the club formerly known as Club Ritz in Cincinnati, OH. Hosted by 101.1 FM The Wiz this showcase included Kevin Lies, A&R representatives from Jive Records, and representatives from ByStorm Entertainment.
Although very early in his career Lyrical Storm is focused on making strides to become a recognized name in Hip Hop music history. Pushing his entertainment career further Lyrical Storm has created two Hip Hop albums and two books under his independent business Lyrical Storm® which became registered by the USPTO in 2008. In a way to keep pace with technology and the Hip Hop fans of today Lyrical Storm has built a personal website where he sells his independent music and books digitally to his continually growing fan-base. In 2012 Lyrical Storm also created his own web-series titled 'Behind the Lyrics' that has generated over 10,000 hits in under 6 months. He is currently in the works of making an uncut version of this web-series for subscribing fans on his website LyricalStorm.com.
Lyrical Storm was born in Fort Wayne, IN to Bernice and Frederick McGhee. Fairly raised in a single parent household Storm was the third oldest of four siblings living with his mother. Storm was rumored to be one of the worst kids to baby sit as a child until video games came into existence. Growing up his interest as a youth were only video games and sports. It wouldn't be until sixth grade that Storm decided to join a school band and play trombone. Getting a love for playing music would eventually come later as Storm took to playing after school sport programs to stay out of trouble. It wasn't until the age of 16 that Storm would join his first Hip-Hop group named the Black Italians. Splitting time between sports and music Storm grew into his writing craft even more raising his English test scores from below average to a 3.0 GPA his senior year. Around that time Storm was close to completing his first poetry book. By his first year of college Storm planned to publish his poetry books to help pay for his tuition. Storm performed his love poetry around nightclubs in the Indianapolis, IN area and quickly turned his interest into making music as a full time reality. It was after a performance serenade where Storm recited his love poetry and passed women roses that he conjured the stage name Lyrical Storm. Financial hardships forced Storm to exit college after a second year of studies in marketing management and it wouldn't be until relocating to Cincinnati, OH in 2006 that he would start his professional music career. There Lyrical Storm began working two jobs and building his 2007 website business for the future. Working with other local rap artist in the area Lyrical Storm decided to trademark his name and work on composing his own music with instruments. Using his on and off 6 years of playing the Trombone helped him learn the keyboard with ease and add an acoustic guitar to his instrument resume. Still early in his career Lyrical Storm is working on changing his Hip-Hop music into a style that older fans of live music will love and one that the youth will respect and grow with. Although revered for his live performances Lyrical Storm's poetic storytelling truly makes him unique among the multitude of rappers in the music industry.
There are very few Hip-Hop artists who pursue several fields of entertainment and become successful in every one, but Lyrical Storm is determined that his writing ability can exist in every form of entertainment worldwide. Recognizing the changes within the major record labels with contracts and digital overtake Lyrical Storm chose to go the independent route. Selling his merchandise online and his personal website Lyrical Storm gains around 150,000 hits annually throughout his product campaigns. His website LyricalStorm.com has been running for more than 5 years successfully with much more room for growth. With so much early success Lyrical Storm plans on entertaining his fans for at least 35 years or more through music, books, and motion pictures. Lyrical Storm has a hidden interest in cinematography and has been working with video production equipment since his early teens. His most professional creations have been formed into Hip-Hop music videos and a web-series.
In 2009 Lyrical Storm released his first full album 'The Box Theory LP' in physical and digital formats. Singles like Abandoned, Copy Paste Click, Hate Me, and Polytone Wimp helped to promote the album over the internet for great reviews. This album received reviews from Billboard Discoveries, A&R Select, and many other media sources. Releasing a half album in 2012 Lyrical Storm's 'Lottery Ticket EP' album features five singles only available in digital format from his website LyricalStorm.com. The album's headline single 'Lottery Ticket' takes justified jabs at the music industry's manipulation of radio station playlists and repetitive cycles of brainwashing listeners.
In 2007 Lyrical Storm independently published his first softcover book 'Finding Love 101' as the first volume of three 'Finding Love 102 and Uncharted Vaults volume three' in the poetry series 'Uncharted Vaults volume 1-3'. Evolving his writing talents to another level in 2011 Lyrical Storm completed his first 114,621 word romance novel 'A Cheater's Lies' in 6 months. Building his online consumer fan-base strong Lyrical Storm was able to achieve over 1,000 download samples / views of 'A Cheater's Lies PDF sample' in less than three months. Lyrical Storm plans on releasing the last two volumes of his first poetry series and a sequel romance novel 'Love & Lyrics' in the upcoming years as eBooks.
Lyrical Storm's 2010 debut music video was 'Reality … What Does It Mean?' a music video created in Cincinnati, OH. This music video features another emerging rapper in the Midwest while exposing Lyrical Storm's aptitude to create low budget music videos. His second music video in 2011 'Lottery Ticket' actually featured him performing while involving fans to participate in scratching off lottery tickets throughout the music video. Moving on from music videos Lyrical Storm has started to record his own web-series 'Behind the Lyrics' that has eight 30 minute episodes for its first season. It is planned that another season is already in the works with an uncut version available for fans to purchase on his website.
Lyrical Storm has two half-brothers and four half-sisters. One of which has Autism. In a way to give back Lyrical Storm focuses his concerns on the research and cure for Autism. Searching for his family origins Lyrical Storm also supports charities that help poor African civilizations hoping to one day connect with his lost African heritage. Lyrical Storm enjoys occasional dating, but currently remains single and has no children. His marital views focus on the ideals of monogamy.


---
The Reign of Success
LyricalStorm.com has been running for 5 years and is showing great progress through sales and overall support. C.N.E. Agency is a solely owned business by Lyrical Storm®. We publish books, produce low budget music videos / movies, host live featured shows, and make DVD / CDs. Other ventures include clothing, calendars, and other forms of writing entertainment. Always looking for advertisers so please check out our low rates!
The Box Theory LP Music Credits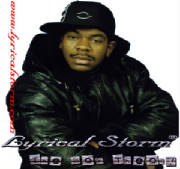 Lottery Ticket EP Music Credits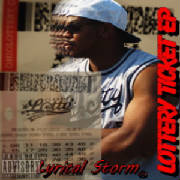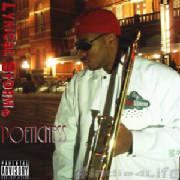 The Box Theory Album Reviews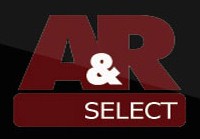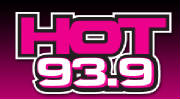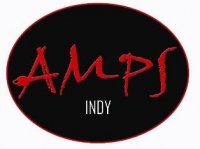 ---