Unless personally advertised all products by Lyrical Storm will be sold on LyricalStorm.com
through PAYPAL only!
LyricalStorm.com
Hub Station Locations and Managers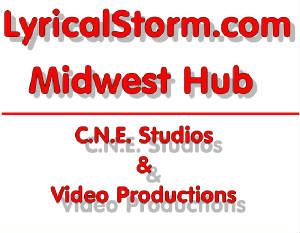 Midwest Headquarters
Fort Wayne, IN 46806
Hub Manager: J-R.I.T.
Phone: 260-431-7605
Cincinnati Hub Station (Closed)
Cincinnati, OH 45202
Hub Manager:
Phone: 513-545-1485


The Box Theory LP is sold online at the following places
Online Distributors
iTunes, Amazon, CD Baby, Napster, Tradebit, and F.Y.E.

If you're interested in carrying our products in your retail outlet, please contact us.